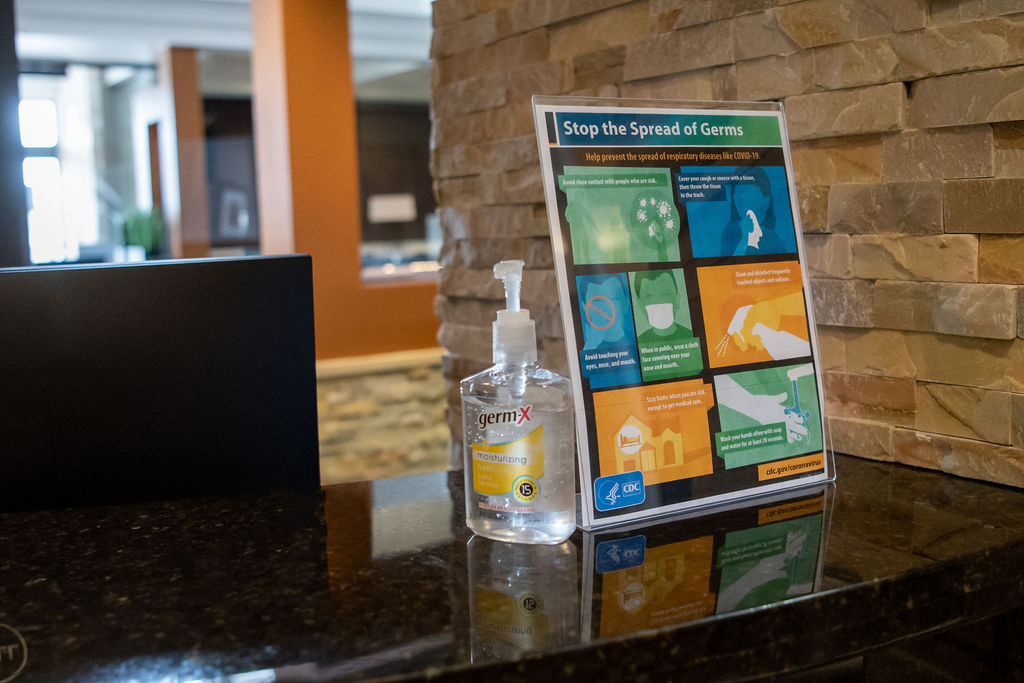 Our Katy, Texas practice joins with dentists nationwide in putting new dental practices into play in a post-COVID-19 world. Welch Dental Group made choices early on in the pandemic to aggressively move ahead and adopt new health and safety practices. Our patients, staff, and all families in our community are our top priority so we will go beyond the new standard protocols to ensure safety and comfort.

Our practice has always been ahead of the curve of any technology, equipment, and techniques that improve the patient experience and results of dental services. In this current and difficult environment, we are applying this philosophy to maximize the health and safety of our patients, our staff, and families.
Enhanced Safety Protocols
COVID-19 spreads from person to person, similar to previous strains of coronavirus like MERS and SARS. This transmission occurs through respiratory droplets produced when an infected person coughs, sneezes, or simply breathes, just as influenza and other respiratory pathogens spread. Besides wearing the most effective masks to protect ourselves, we have taken additional precautions to share with you:
Release high-vacuum suction- pulls out of patients mouth before it has a change to circulate in the air
We hand scale instead of using cavatron- which creates spray
We ask all patients to use pre-rinse with Ever Smile 3.8% hydrogen peroxide prior to working on them
We have redirected to have a one way flow in office to help with social distancing
Reduced opportunities for spreading virus by not having multiple people in treatment room
Online forms are available for patients spend less unnecessary time in the office
We check temperatures upon arrival and offer hand sanitizer
You next appointment is scheduled in treatment room to allow you to quickly depart
All employees' temperature is taken daily
The dental world has changed drastically because of the COVID-19 pandemic, and it will continue to change as we learn more. When new regulations and safety guidelines are announced, we plan to already be in full compliance—and then some.  Call us if you have any questions– we are here for you.
Pictures of the changes in our office