Karen Petitt- Our Treatment Coordinator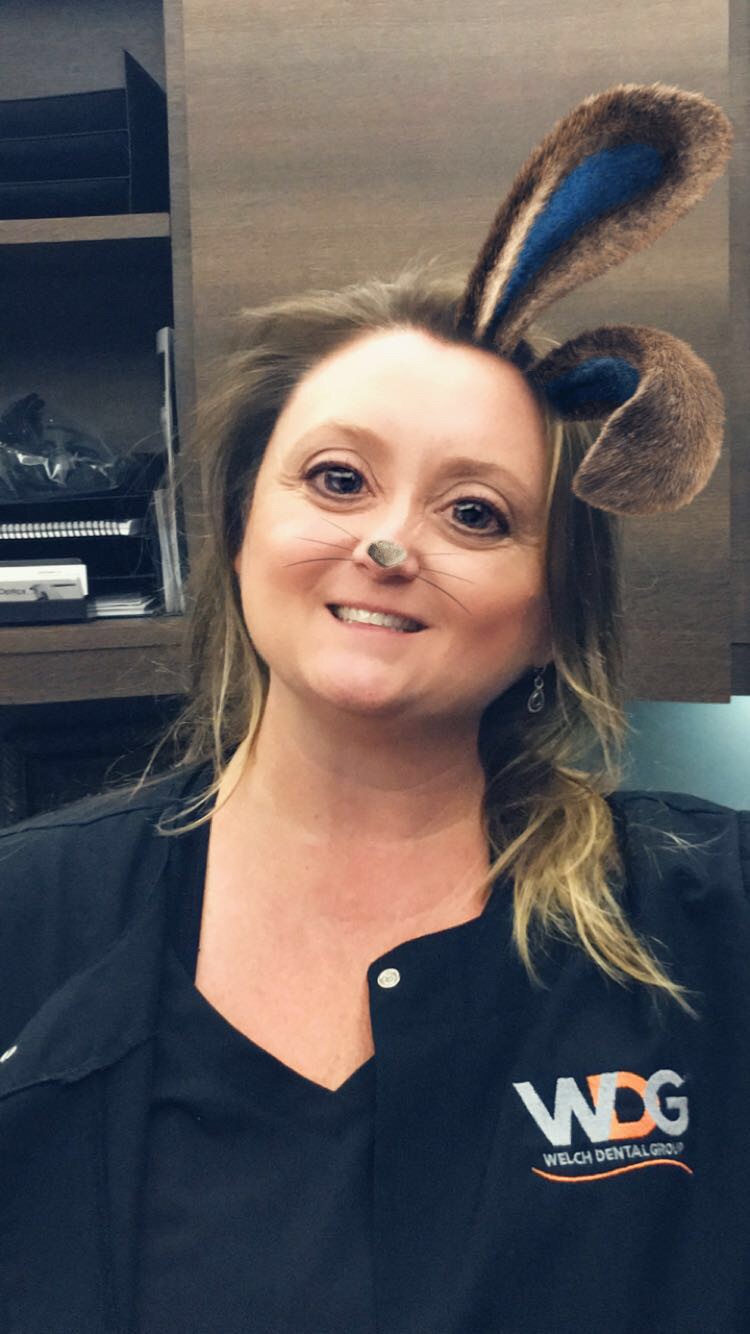 Karen, tell us about your time at Welch Dental Group…
I started here at Welch Dental Group 19 years ago and have been here ever since … other than a brief 6 months. I love my job, my patients, my co-workers, and my days spent here. Everyone has been here for at least 5 years and they all love it. It is pretty great to work for an office with people that are all happy with their job. We are all treated very well and when that is the case, your days go by quickly.
Who makes you laugh the hardest at work?
Probably Brandi… the stuff she comes up with just makes me laugh for some reason. (See Brandi's post here to see if she makes you laugh too)
Who makes you laugh the hardest at home?
My nieces and nephews! Their innocence is hilarious when they don't know you are watching them. That is when they really show their personalities. I really enjoy listening to how my niece pretends her dolls talk to one another.
What is the best compliment you have received at work?
I actually like the compliments I get from other dental offices here in Katy, Texas. I have been told by one that I am "on top of my job," because I respond to emails quickly. I really try my best everyday to be noticed for my hard work.
What is something you have tried once that you will never try again?
There isn't too much I wouldn't do again, if I did it the first time. I have gone skydiving before and would do it again for sure.
What about a food or something?
Oh yes! In Ireland one time I was served this dessert pudding on my plate with no explanation of what it was. I took a super small taste of it and asked the waiter what it was… it was blood pudding! I have no idea what kind of animal's blood, but they called it "blood pudding." I think it is also called "black pudding."
I looked up "blood pudding" and here is what I found – Blood Pudding.