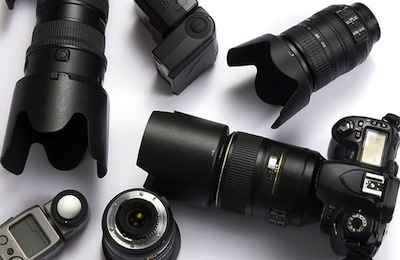 Our team at the Welch Dental Group continuously tries to evolve and keep up with the ever-changing trends in dentistry in our efforts to provide only the best dental care for our patients. Digital photography forms part of the changes we have made to make our patient's experience comfortable and convenient each time. Digital photography allows us to take the images that we need the quickest and most convenient way.
Patients no longer need to wait for a long time for their images to be available before their dentists will be able to provide a treatment plan for them. As soon as the digital photography images are taken, these can immediately be loaded, viewed and recommendations can be made right away.
What are the benefits of digital photography for dental patients ?
We certainly value the time that each of our patients has taken out of their busy schedules to come in for their dental appointment.  With this in mind, we want to make the most out of each visit and make sure that we are able to provide the service that they came in for during each appointment.
The use of digital photography together with other diagnostic procedures has proven very essential during the mapping out of the treatment plan for each patient.  Compared to traditional dental imaging, the images can be available in seconds and recommendations can be made almost instantly.  This makes the duration of the treatment faster and more efficient.  The images available can be electronically sent to other specialists when you decide to move and can also be used as reference for your insurance claims.  Digital photography images can also be used to provide before and after images of each treatment.
How is digital photography typically used?
Digital photography is used to take extraoral and intraoral images of our patients.  The patient will first be asked to sit or stand behind a background to be able to take an image of the full face.  This consists of an image of a neutral face as well as their smile.  A profile photo will also be taken with the patient facing the side, both relaxed and smiling. Digital photography is also used to take closer images of the patient's mouth while they are in supine position or reclined in the dental chair. Using teeth retractors, your dentist will take a frontal photo of both the upper and lower arch with a closed and open bite.  Buckle shots of the left and the right side of the mouth will then be taken, making sure to capture the area from the incisors up to the first molar.  Images of the area inside the upper and lower arch will also be taken.  Lastly, an image of the patient's relaxed mouth will be done to measure how much tooth is displayed.