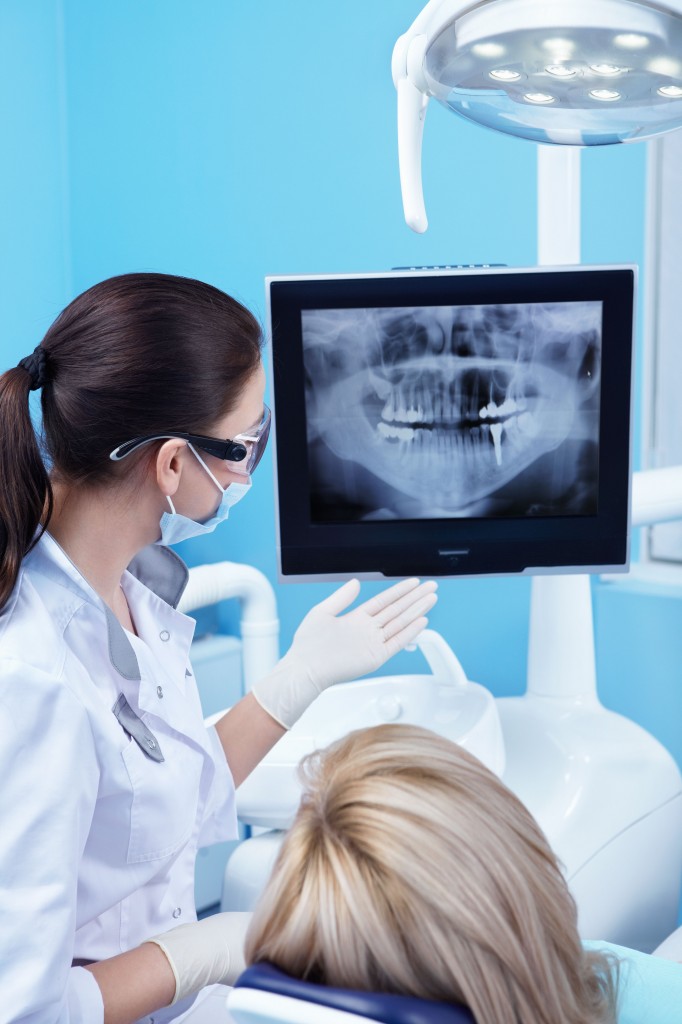 In order to map out your personalized dental treatment plan, is important for our team to have current information on your dental condition. In our pursuit to provide only the best dental care, we make use of modern techniques. This helps to ensure accuracy and your comfort. One of the most advanced diagnostic tools that we utilize at the Welch Dental Group, is digital x-rays.
Digital x-rays allow us to take images of your teeth and view them right away.  Images of your teeth, bones, and soft tissues surrounding the teeth helps us diagnose any concerns. Digital x-rays can also show any cavities, impacted teeth, and bone loss, which may not be visible during a routine oral exam. We also use them to check on the progress of some of our dental treatments.
When are digital x-rays needed?
Digital x-rays are useful when diagnosing the following conditions:
Tooth decay and any damage to the bones that are supporting the teeth
Injuries, such as broken tooth roots
Misaligned teeth, or those that have not broken through because the area is too crowded
Cysts, tumors, or abscesses, that may not be visible during oral exam
For children, the growth of permanent teeth while they still have their primary teeth intact
Digital x-rays are especially useful in helping to come up with a treatment plan for extensive root canal surgeries, dental implant procedures, tooth extractions, and orthodontic work.
What are the benefits of digital x-rays?
They eliminate the radiation exposure of patients, making it a safer choice.
They are immediately available after the dental image was taken.
The images that are taken can be enlarged and enhanced and can be electronically sent when necessary.
They allow dentists to view changes in your teeth after treatment through subtraction radiography.
They detect the smallest changes and provide images of the portions where the change has taken place.