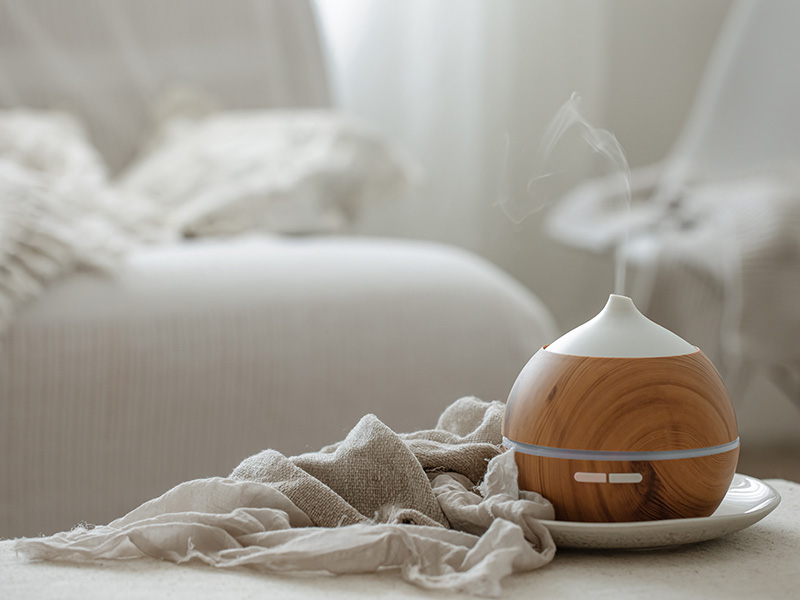 You can add a few drops of these essential oils to a diffuser or spray bottle of water for a little air therapy. A 4-0z spray bottle should get about 45 drops total. You can place freshly picked versions of these for your table flowers or setting accents.

January: Breathe Renewed
Eucalyptus
Peppermint
Thyme
February: Sleep & Restore
Chamomile
Lavender
Marjoram
March: Break Time
Lavender
Orange
Geranium
April: Clear Headed
Rosemary
Peppermint
Pine
May: Cheery & Happy
Mandarin
Bergamot
Clary Sage
June: Beach Ready
Cinnamon
Ginger
Sandalwood
July: Energy Rush
Ginger
Juniper
Orange
August: Worry Away
Mandarin
Chamomile
Geranium
September: Harvest Time
Cinnamon
Clove
Orange
October: Cold Away
Tea Tree
Rosemary
Geranium
November: Forest Cottage
Cedarwood
Juniper
Frankinscense
December: Winter Warmer
Ginger & Cinnamon
Nutmeg & Clove
Black Pepper
Stay tuned for more articles and tips.  Visit Welch Dental Group today – a safe, comfortable, and welcoming environment for every dental patient, including you and your family. Here at our practice, you will feel involved in your care when you are given a choice in the way your treatment is provided. Call us at 281.395.2112 or fill out this contact form to schedule an appointment.
Source/inspiration credit: Texas Farm Bureau article