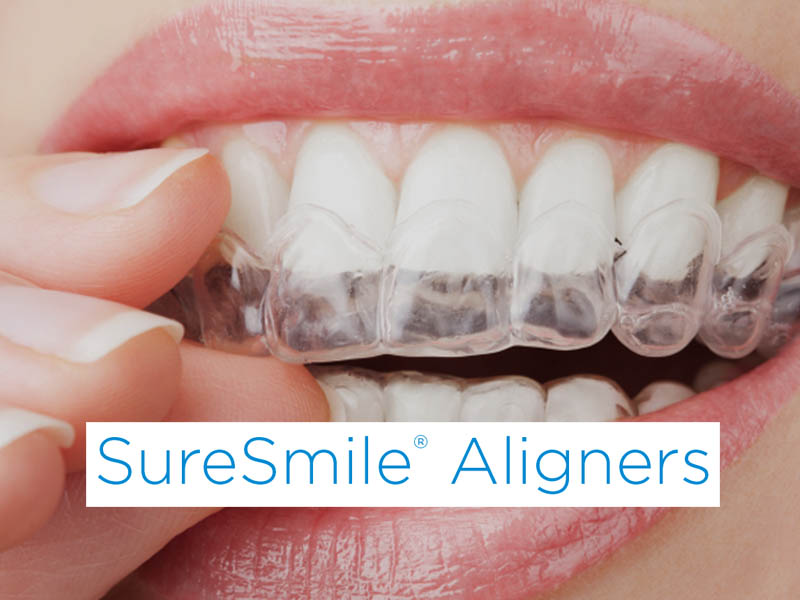 Welch Dental Group has the perfect solution for you to have an enhanced smile in significantly less time than it takes metal braces to straighten your teeth. Treatment planning with SureSmile has never been so easy with a suite of updates to enhance the Aligner experience. SureSmile Aligner Software will ensure greater efficiency through a streamlined patient overview, an intuitive user interface, and treatment planning tools to optimize workflow management.

Why Choose SureSmile Aligners
• High Performance Clear Aligners
Essix material for effective tooth movement and many clinical options – even for complicated cases.
• Outstanding Treatment Planning
Twenty years of experience in digital orthodontic planning ensures outstanding initial setups and minimal refinements.
• 50% less refinement than other aligners.*
SureSmile Clear Aligners straighten teeth, help to promote better oral health.