Not Sure About Dental Implants? 3 Things to Consider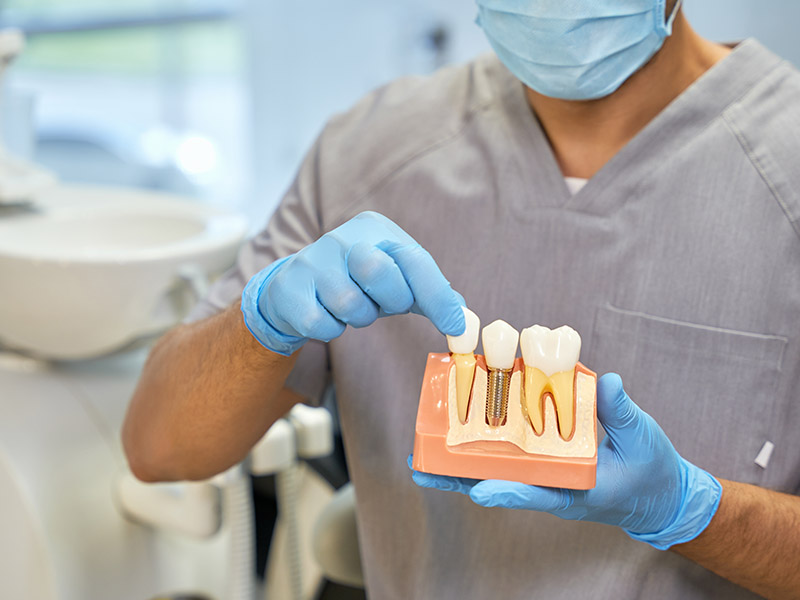 Have you recently lost a tooth in an accident or by having it professionally extracted? Are you unsure about whether or not you should even have it replaced? Although it may seem like a lot of hassle and money to get something like a dental implant to replace your missing tooth, there are several important factors to consider. Read on to learn more.
Dental Misalignment
Nobody wants a mouth full of crooked teeth, especially after having braces or Invisalign completed. However, if you have an area in your mouth where you may have a missing tooth, tyour remaining teeth can shift into that empty space causing your mouth to quickly become mal-aligned. However, by having a dental implant placed into that missing space quickly, you can help to preserve your straight smile and will have to worry less about getting braces or Invisalign again.
Preserving Your Bone
Arguably, the most beneficial aspect of an implant is the ability to preserve the width and density of your maxilla or mandible – also known as your jawbone. By replicating the root of the tooth, the implant helps to support the surrounding bone and tissues that make up the foundation of your mouth and ensure esthetics of your smile and strength of the mouth.
Your Ability to Chew
You might think that you won't have a problem chewing your favorite foods without having only one of your teeth. However, each tooth plays a crucial role in helping to break down foods in order for your body to be able to fully digest it. For instance, if you are eating a tough-to-chew food like steak, then you will likely have a harder time chewing it because the sensation that most often occurs is one of an "incomplete bite" – by having a dental implant to replace the missing tooth, you will be able to chew just like normal.
Your Overall Appearance
Let's face it, people who have missing teeth look less professional and put-together than individuals who have a mouth full of perfectly perfect teeth. Fortunately or unfortunately, in order to be taken more seriously both in a social and professional setting, get your missing tooth replaced with a dental implant.
As you can see, there are many benefits to getting a dental implant if you have a missing tooth. If you would like to learn more about dental implants or if you would like to schedule an appointment, contact Welch Dental Group today!