Minimizing Dental Anxiety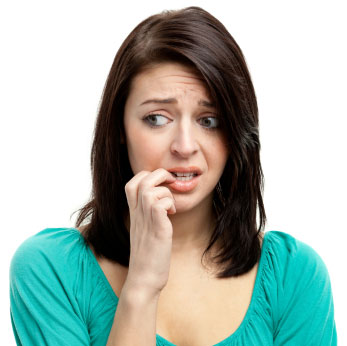 For those who are afraid of sitting in the dentist's chair, sedation dentistry may be their best bet. Here at our Katy dental practice, we have the answer for an anxiety-free dental visit minus the needles — oral sedation dentistry. The whole purpose of such a technique is to make you relaxed and comfortable as possible. Although your apprehension, fear, and hypersensitivity to pain may disappear, you are actually still in control with oral conscious sedation since you will be relaxed but awake.
To ensure a successful outcome of your procedure with sedation dentistry and reduce dental anxiety, it is crucial for you to talk to your dentist and specifically relay your fears. Furthermore, we encourage our oral sedation patients to provide detailed information of the following:
previous and current health conditions for which you are treated
previous and current medications/alternative remedies you've taken, whether over-the-counter or prescribed by a doctor
history of food and drug allergies
lifestyle factors such as sports you're active in, alcohol consumption, and smoking habits
Be a Well-Informed Patient!
A well-informed patient increases the chances of achieving a successful outcome of your dental procedure, with or without oral conscious sedation. Below is a sample list of questions that you might want to ask your dentist before making the final decision to choose oral conscious sedation:
Can you please provide the specific name of the medication that will be used during the procedure?
What are the possible side effects? How can I avoid them from happening?
What is the minimum amount of the medication to get the procedure done safely?
How long will the effects last? Do I need to follow certain post-treatment instruction
Sedation dentistry in our office can be administered to our patients through the following:
Inhalation Sedation – this involves the use of nitrous oxide and is considered a light form of sedation. This will be administered through a mask that will be placed over the patient's nose. The nitrous oxide will be inhaled through the nose and expelled through the patient's mouth. This almost immediately wears off after the procedure and there is little recovery time or side effects.
Oral Sedation – our dentists may prescribe anti-anxiety medications to provide a light to moderate sedation effect. Usually, a pill will be taken by the patient about an hour before the procedure and will make the patient feel sleepy.
IV Sedation – this type of sedation causes moderate sedation effects. The sedation drugs are delivered to the patient intravenously. The effects are almost immediate and your dentist can adjust the level of sedation during the procedure.
Would you like to learn more about your sedation options here at our Katy dental practice? We invite you to get in touch with us for an initial consultation. Call us at 281.395.2112 or fill out this contact form to schedule an appointment. Your smile and comfort is our top priority at Welch Dental Group!