Less filters means you need….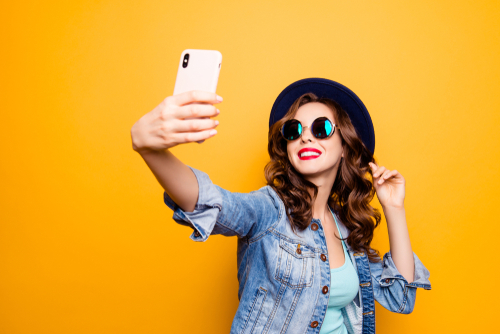 … natural beauty! You heard it right. According to nearly every single beauty blog we are entering into a new era on social media. The natural era. Playing with the Snapchat and Instagram filters was fun… and now we are (apparently) over it. What does this mean for you… and even more- why is your dental office talking about this? We are the ones who are going to help you get your smile white for those new unfiltered shots you will be posting soon.

Let's talk about our favorite option and one you can count on to do the job right.
The Kör Whitening Deep Bleaching System is a revolutionary whitening technique that is able to give you a naturally whiter smile that lasts a lifetime. Forget the store-bought whitestrips that are not only painful, but only last for a month or so. Kör Whitening Deep Bleaching System has been documented to be highly effective even against tetracycline stained teeth, known to be one of the most difficult stains to remove. With this system, you will get permanent results without the need to give up certain lifestyle habits that could potentially stain the enamel. Kör Whitening Deep Bleaching System has a high margin of safety for the teeth and gums and is recommended for patients between the ages of 14 and 90.
What should you expect during a tooth whitening process?
First, your dentist uses a shade template that will determine the extent of whitening needed.  To begin the process, the dentist applies a layer of protective gel over the gums and other tissues inside the patient's mouth, the lips, and adjacent skin. The bleaching agent will be applied directly onto the teeth. Subsequently, your teeth are exposed to the intraoral blue light to accelerate the reaction. This type of treatment will last between 30 minutes to one hour, depending on the extent of whitening that needs to be achieved.
We hate to say it but we are kind of excited to dismiss the puppy dog and cat ear photos. Visit Welch Dental Group today to get yourself raw photo ready. We can't wait to see your unfiltered selves!