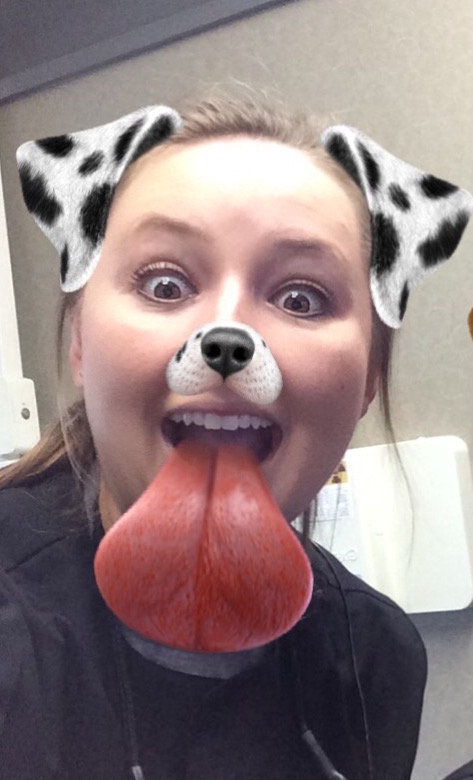 Kacie! How long have you been working at the wonderful Welch Dental Group?
I have been working here just over 5 years now.
What keeps you from working elsewhere?
I would have to say my co-workers keep me here, as well as the service that I am confident our practice gives to all of our patients. I have made a lot of friends working at Welch Dental Group.
What does your day look like, from the time you walk in the door?
Well I drink coffee on my way to work and I am a hygienist so I normally will come in and brush my teeth immediately. After that, it is complete craziness until I get off work. I work primarily with Dr. Stuchlik and we have a good time throughout the day with our patients and co-workers.
Tell us what is waiting for you when you get home?
I have a husband, a dalmatian and a black lab waiting on me and all 3 are handfuls.
What is your favorite time of year around the office and why?
I really like Christmas time around the office because it is heavily decorated and all of our patients enjoy being here. The staff Christmas party is always a good time of course.
If I were to hand you 5k right this very minute, where would you go to spend it?
I would probably go to Hawaii. My husband was born there and my parents did their vow renewal there, so after that experience I think it is the most beautiful place. It honestly looks like a postcard in person! You get there and the entire island looks photoshopped, but it isn't! I think it is the perfect combination of mountains and water landscape. I love it!
OK, I am going to let you go so I can go book a trip to Hawaii now!