Kanda Sanders- Our New Patient Coordinator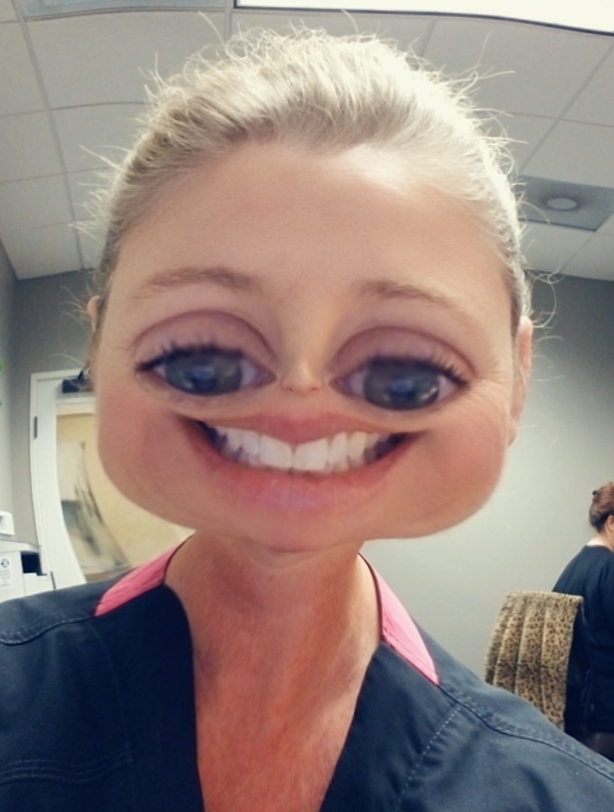 Interacting with new patients before their initial visit is the primary focus of the lovely Kanda Sanders here at Welch Dental Group. We think she is pretty special and wanted to share her with you, just a little bit… so we interviewed her, randomly and this is what we have found…
How long have you been doing this and why do you love working for Welch?
Well I have had 25 years in the dental industry and 3 years of that has been spent with Welch Dental Group. I love the people at Welch. Dr. Welch is hilarious and I love when he does his rounds to get hugs from us all. It is a great place to work honestly.
Tell us what home life is like?
I am a mother of 4 actually and I live in Katy. I am from Spring though.
4 kids?! How do you think being a mom of 4 helps prepare you for your job?
Haha, well I have a lot of compassion now for moms that call to schedule an appointment and have a kid needing something from them in the background.
Speaking of the background, tell me about the office and who you work closest to?
I work in the phone room in the back with 3 other people. We are like 2 sisters sharing a room with Tim. We listen to country music pretty much all day and it is great.
Random question…if you were to become a dinosaur, who is the first celebrity that you would eat first?
OH my Gosh haha. Kim Kardashian. I mean, I just don't get what the big deal is about her.
Agreed. The end.

If you get a chance to meet her, or send her some love, do so. This lady is awesome!!!